Proudly serving Columbia, Myrtle Beach, Sumter, Florence, Greenville, Charleston, Asheville, Augusta & Savannah
Crawl Space Encapsulation & Foundation Repair Experts
Select a service and enter your zip code to schedule your free inspection!
BBB A+
Rated
Financing
Available
Warranty
Backed
Solutions
37+ Years
Experience
Top Work
Places 2023
2022 Super
Service Award
Our Services
At Mount Valley Foundation Services, we have been in the foundation repair business serving the communities of South Carolina and over the border in North Carolina & Georgia since 1986!
Proudly Serving Columbia, Myrtle Beach, Sumter, Florence, Greenville, Charleston, Asheville, Augusta & Savannah
Augusta · Charleston · Columbia · Greenville · Myrtle Beach · Savannah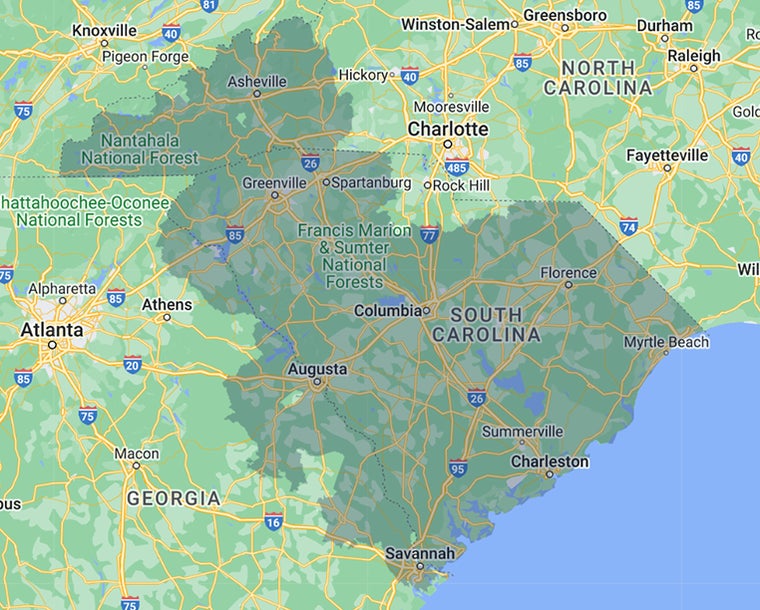 Don't See Your Service Area? Check Out Our Other Great Groundworks Companies Serving the Carolinas
Why Homeowners Choose Mount Valley
Since 1986, Mount Valley Foundation Services – A Groundworks Company – has specialized in helping homeowners have peace of mind knowing their homes are stable and dry. With help from the professionals at Mount Valley Foundation Services, you don't have to stress about your foundation problems or worry about the effect they are having on the structural integrity of your home. Our goal is to help you find the best foundation solution that will permanently & affordably solve your foundation issues. Not only will our structural repair services fix your current foundation problems, but they will also help prevent further damages and preserve the structural integrity of your property.
Whether you have a crack in your foundation, bowing walls, or uneven floors, we can help repair the damage and prevent it from getting worse. Our foundation experts strive to eliminate all your foundation problems and keep your property safe, and your family protected.
Visit Company (Opens in New Tab)
Visit Company (Opens in New Tab)
Visit Company (Opens in New Tab)