Leaking Basement Windows
Leaky basement windows can feel inevitable after a long winter and wet spring, but with the help of basement waterproofing, your windows can stay dry for decades to come. Water that leaks from basement windows can be a major issue when it comes to renovating, health, and structural stability.
Mount Valley Foundation Systems is dedicated to helping homeowners navigate these challenges by offering tailored, durable solutions. Specializing in complete basement waterproofing systems, we aim to address the fundamental issue, ensuring residents in South Carolina and Western North Carolina can live in safety and comfort.
This guide is designed to educate you on the causes, impacts, and remedies for leaking basement windows, helping you make informed decisions for your home's welfare.
Understanding Leaking Basement Windows
Leaking basement windows allow water infiltration into the home and are usually marked by:
Visible moisture
Water stains
Water accumulation around the window frame
When water has lingered in your basement windows for long enough, you may find yourself dealing with the following:
When encountering these signs, it is crucial to promptly seek out experts like Mount Valley Foundation Systems for a comprehensive assessment and immediate action.
Reasons for Leaking Basement Windows
Various factors can lead to leaking basement windows, such as:
Material Decay: Materials like wood, metal, and vinyl can deteriorate over time.
Poor Installation: Improper installation can result in gaps that allow water ingress.
Age: Aging windows can be less effective and more prone to leaks.
Drainage Issues: Insufficient window well drainage can lead to water buildup and leakage.
External Pressure: Hydrostatic pressure from the surrounding soil can introduce water through small openings.
Climatic Conditions: The diverse weather in South Carolina and Western North Carolina, featuring heavy rains and temperature fluctuations, can amplify the issue.
Identifying the cause accurately is fundamental, necessitating expert analysis and thorough inspections from Mount Valley Foundation Systems.
Can You Fix Leaking Basement Windows?
Addressing leaking basement windows requires more than temporary fixes. Mount Valley Foundation Systems champions a comprehensive approach, offering advanced basement waterproofing systems that pinpoint and address the root of the problem.
How to Fix Leaking Basement Windows
Here's what to expect from Mount Valley's leaking basement window repair approach:
Detailed Inspection: Our specialists conduct thorough evaluations to identify the leak source and propose customized solutions.
Interior Drainage System: We install an interior drainage system that directs leaking water to a sump pump, alleviating hydrostatic pressure.
Sump Pump Installation: Our sump pumps effectively divert the collected water away from the home.
Vapor Barrier Installation: Wall vapor barriers prevent water vapor intrusion and guide leaks to the drainage system.
Dehumidification: We use energy-efficient dehumidifiers to maintain optimal humidity, preventing mold growth and eliminating unpleasant odors.
Structural Stabilization: Our stabilization methods, including carbon fiber straps and wall anchors, prevent further wall movement and cracks.
Our specialized products are engineered to provide a permanent solution to leaking basement windows and are tailored to meet the unique needs and challenges of each home.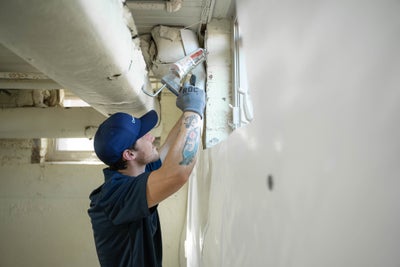 Importance of Addressing Leaking Basement Windows
Addressing leaking basement windows promptly is crucial to:
Avoid Mold Growth
Improve Energy Efficiency
Preserve Structural Integrity
Protect Personal Belongings
Boost Property Value
Mount Valley Foundation Systems is steadfast in providing innovative, lasting solutions to uphold the security and health of homes in South Carolina and Western North Carolina.
Reach Out to Mount Valley Foundation Systems for Trustworthy Basement Waterproofing Solutions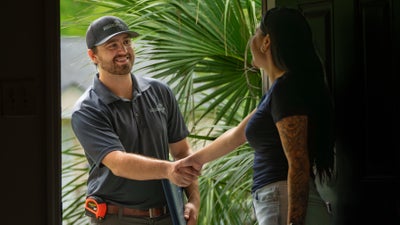 Don't let leaking basement windows compromise your home and peace of mind. Mount Valley Foundation Systems, a leader in offering reliable, effective solutions across South Carolina and Western North Carolina, is here to guide you toward a drier, healthier home. Contact us today for a complimentary, obligation-free inspection, and embark on the journey to a secure and comfortable living environment.
With a legacy of serving communities in South Carolina and Western North Carolina, we take pride in our unwavering commitment to outstanding customer service and reliable solutions. Join our growing family of satisfied homeowners and invest in a safer, healthier living space today.
Publish Date:
Last Modified Date:
Explore more problem signs