Water in Your Basement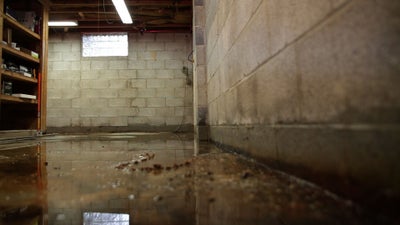 Discovering standing or leaking water in your basement, whether it's a space you frequent or not, can be a startling revelation.
The presence of water, ranging from minor puddles to significant flooding, is more than a hassle—it's a precursor to substantial damage and expensive repairs.
Mount Valley Foundation Services recognizes the challenges that a wet basement poses. As the foremost basement waterproofing experts serving South Carolina and Western North Carolina, we employ specialized solutions to eradicate water issues in your basement for good.
This page will shed light on how water finds its way into your basement, the significance of prompt fixes, and the expertise Mount Valley Foundation Services brings to the table.
Recognizing Water in Your Basement
Water in your basement can present itself in several ways:
The trouble isn't just restricted to visible water; it spans to other problems affecting your home's structure, value, and your family's health. Essentially, a wet basement is an indicator of deeper issues that necessitate immediate expert intervention.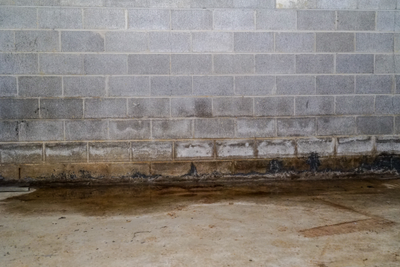 What's Behind Water in Your Basement?
A multitude of factors can be at play:
Weather Patterns: In South Carolina and Western North Carolina, heavy rainfall or rapid snowmelt can burden your drainage systems.
Faulty Drainage: Dysfunctional drainage mechanisms, be it damaged gutters, downspouts, or perimeter drains, fail to channel water away from your residence.
Improper Grading: Incorrect landscape grading can inadvertently funnel water towards your home's base.
Hydrostatic Pressure: Saturated clay soils can exert immense pressure on your basement walls, leading to potential cracks and leaks.
Wall Composition: Concrete walls and floors, especially if improperly constructed, can absorb moisture, resulting in seepage.
Window Leaks: Aged, compromised basement windows can be entry points for rainwater.
Internal Issues: Leaks within your plumbing or a malfunctioning sump pump can be culprits too.
Pinpointing the root cause is vital to avoid repeated issues. Mount Valley Foundation Services excels in diagnosing and rectifying foundational concerns, guaranteeing lasting solutions over fleeting fixes.
Can Mount Valley Address Water in Your Basement?
Absolutely, water in your basement can be fixed.
However, relying solely on DIY methods such as towels, wet/dry vacuums, or so-called "waterproof" sealants is not enough. These temporary fixes often allow the issue to persist and lead to more extensive damage.
A genuinely effective remedy demands a holistic, whole-home strategy.
Mount Valley Foundation Solutions provides customized solutions that address the distinct challenges your home faces. Our strategies go beyond just dealing with visible water; we also tackle the root causes that allow water to enter in the first place.
Remedying Water in Your Basement
1. Inspection
Our experts determine the core problem and propose the best solutions after a thorough, no-cost inspection.
2. Interior Drainage:
Our unique drainage systems, fitted around the perimeter and beneath the basement floor, catch and divert water to a sump pump system.
3. Sump Pumps
A robust sump pump system is positioned at the deepest part of your basement. It gathers water from the inside drainage system and efficiently pumps it upward, out, and distant from your basement.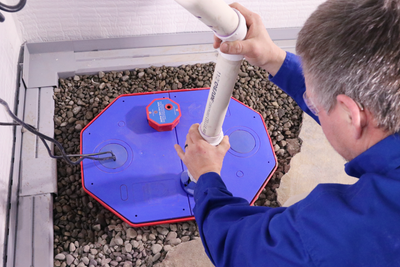 4. Exterior Discharge Line Protection
Freezing discharge drainage lines are a concern in winter. Our specialized exterior sump pump discharge line attachment prevents freezing and allows water to drain as it should.
5. Dehumidifiers
An energy-efficient dehumidifier controls humidity, eliminates odors, and reduces mold growth opportunity.
6. Wall Vapor Barriers
Sturdy and durable wall vapor barriers guard against vapor entry. Should any water seep through the basement walls, it channels behind the barrier and flows towards the perimeter drainage system.
With our exclusive products and solutions, Mount Valley Foundation Services goes beyond quick fixes when it comes to basement repair to ensure a dry, safe basement.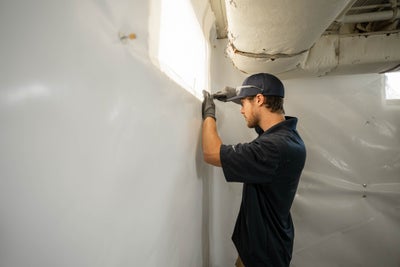 Why Act Now?
Addressing basement water issues promptly is crucial:
Health Concerns: Mold can deteriorate indoor air quality and health.
Structural Risks: Persistent water can weaken your home's foundation.
Property Damage: Stored items risk irreparable damage.
Diminished Home Value: Persistent water issues can devalue your property.
Escalating Repair Costs: Procrastination can be expensive.
Don't let water issues fester. Mount Valley Foundation Services offers tested solutions to permanently rid your basement of moisture.
Reach Out to Mount Valley Foundation Services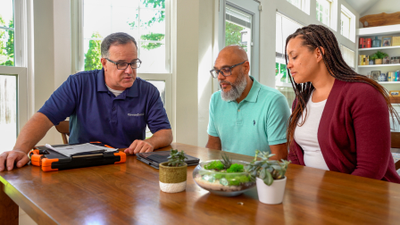 Water in your basement shouldn't be a chronic issue. Safeguard your home and ensure the well-being of your family. Contact Mount Valley Foundation Services today to schedule your commitment-free inspection and regain your peace of mind.
As the trusted waterproofing provider for South Carolina and Western North Carolina homeowners, we're known for exemplary service and comprehensive solutions. Let our expertise safeguard your basement from water troubles.
Publish Date:
Last Modified Date:
Explore more problem signs