Sidewalk Repair in South Carolina and Western North Carolina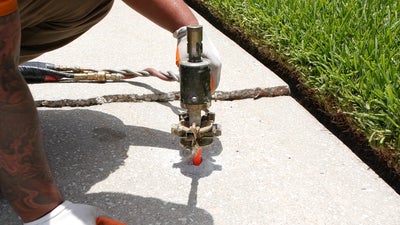 Sidewalks are more than pathways; they're community connectors. Yet, with South Carolina's temperate climate and Western North Carolina's mountainous terrain, sidewalks face a good amount of wear and tear. Mount Valley Foundation Services has risen to the challenge, offering concrete lifting solutions tailored for these regions, ensuring both beauty and safety for community members.
Understanding Sidewalk Damage
From Charleston's historic districts to the Blue Ridge Mountains, varying environmental conditions can stress sidewalks. Frequent rain, soil erosion, and shifting land contribute to concrete challenges. Traditional repair techniques might offer a brief fix, but they often overlook underlying issues. Mount Valley's advanced solutions are rooted in understanding regional challenges and addressing them head-on.
Key Signs of Damage
Awareness of potential sidewalk damage is crucial for property owners. Keep an eye out for the following:
Noticeable cracks
Uneven sections of the sidewalk
Sinking or tilted slabs
Discoloration on the surface
Areas where water pools after rainfall
Addressing these signs early with Mount Valley can save time, money, and reduce safety risks.
The Importance of Sidewalk Repair
A well-maintained sidewalk isn't just about curb appeal— it's about safety. Pedestrian safety is paramount, and damaged sidewalks present trip hazards. Moreover, timely repairs can save homeowners from more significant future expenses. When you choose Mount Valley for repairs, you're investing in both the safety and beauty of your surroundings.
When you choose Mount Valley for your sidewalk repair needs, you're investing in excellence and a host of advantages:
Enhanced Safety: Our primary focus is on ensuring safety. Uneven and cracked sidewalks can lead to potential trip hazards. By leveling these surfaces, we provide a smooth, trip-free pathway for pedestrians.
Comprehensive Solutions: We don't just fix the surface problem; we delve deeper. By addressing the root causes of sidewalk damage, such as soil erosion or water damage, we prevent further degradation, ensuring the longevity of the repair.
Restored Property Value: A well-maintained sidewalk can significantly enhance your property's curb appeal. When sidewalks are in top condition, it not only adds to the aesthetics but also boosts the property value, making it an attractive prospect for potential buyers or renters.
Balancing Functionality and Appearance: While ensuring a sidewalk's functionality is crucial, we also recognize the importance of its appearance. A sidewalk should be more than just a path; it should be inviting, adding to the beauty of the surrounding landscape.
Expertise and Experience: With Mount Valley, you're not just getting a service; you're benefiting from our years of experience and expertise in the field. Our professionals are trained to handle various challenges, ensuring you get the best solution tailored for your specific needs.
Customer-Centric Approach: We prioritize our customers' needs and feedback. From the initial inspection to the final touches, our team maintains open communication, ensuring that you're satisfied with the results.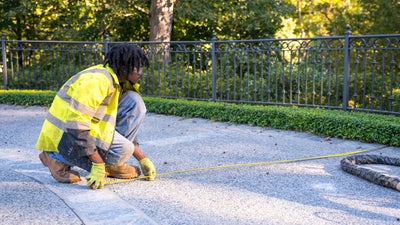 Choosing Mount Valley means choosing a holistic, long-lasting solution that covers all aspects of sidewalk repair and maintenance, ensuring both safety and beauty.
Our Sidewalk Repair Process:
We adopt a comprehensive approach:
Inspection: Our experts conduct a thorough evaluation of the sidewalk to understand the extent and root causes of the damage.
Preparation: The damaged area is cleaned to remove any debris or obstructions.
Drilling: Tiny, strategically-placed holes are drilled into the affected concrete slabs.
Foam Injection: Using specialized equipment, the two-part PolyRenewal™ polyurethane foam is injected into the holes. As it enters the voids beneath the slab, the foam expands.
Lifting and Leveling: The expanding foam exerts an upward pressure, lifting the sinking or uneven concrete slabs back to their original level.
Curing: The foam hardens quickly, often within 15 minutes, providing a stable and durable base beneath the slabs.
Sealing: The drilled holes are then sealed, ensuring they blend seamlessly with the rest of the sidewalk.
Final Check: Our experts conduct a final walkthrough to ensure the sidewalk is level, safe, and aesthetically pleasing.
Maintenance Tips: Homeowners are provided with tips to maintain the longevity of the repair, though PolyRenewal™ typically requires minimal maintenance.
With the PolyRenewal™ system, Mount Valley Foundation Services ensures quick, efficient, and lasting sidewalk repairs tailored for the unique challenges of South Carolina and Western North Carolina.
Why Mount Valley Stands Out:
Mount Valley's commitment to excellence is evident in our approach. We offer precise, quick, and eco-friendly solutions that are tailored for the unique conditions of South Carolina and Western North Carolina. Our repairs blend seamlessly with the existing concrete, and our environmentally conscious methods ensure we're doing our part for the planet.
Connect with Mount Valley Foundation Services: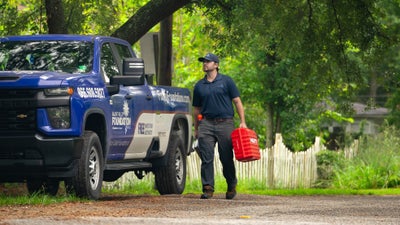 Sidewalks are essential components of any property. Ensure they are in top shape with Mount Valley Foundation Services. Reach out today for a comprehensive consultation. Our commitment is to provide you with long-lasting results, and our team is equipped to guide you every step of the way.
FAQs
PolyRenewal™ uses a specialized polyurethane foam that is injected beneath the concrete slabs. It's lightweight, eco-friendly, and cures quickly. Unlike traditional methods, which might involve significant excavation or longer curing times, PolyRenewal™ provides a faster, less invasive, and more durable solution. 
Yes, PolyRenewal™ is designed to withstand a range of environmental conditions, from the heat of South Carolina summers to the colder temperatures of Western North Carolina's mountains. 
PolyRenewal™ is composed of environmentally friendly materials, ensuring that we're not introducing harmful substances into the ecosystem. 
Publish Date:
Last Modified Date: