Sticking Doors and Windows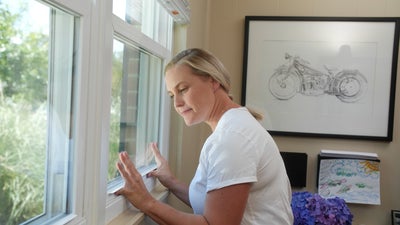 It is not uncommon for doors and windows to stick, becoming a source of daily frustration. But rather than needing to replace your windows and reframe your doors, did you know that these issues could be alerting you to deeper structural issues like foundation settlement? Coupled with other signs such as sagging floors, this is a red flag that warrants immediate attention.
Mount Valley Foundation Services stands as a beacon of reliability in the industry, bringing tailored solutions to homes experiencing foundation issues. Contact us today to ensure that minor signs don't escalate into major disasters.
What Are Sticking Doors and Windows?
Sticking doors and windows refuse to open or close smoothly, often requiring an extra push or pull. This phenomenon isn't just annoying, it can indicate that your home is experiencing structural changes. Often, such changes manifest through misaligned door and window frames, and sometimes even visible cracks in the drywall near these areas — an unmistakable sign of foundation problems. Two primary culprits behind this are foundation settlement and compromised crawl space supports. Addressing these issues promptly can save you from more significant troubles down the road.
Why Do Doors and Windows Stick?
Sticking doors and windows can arise from various issues such as:
Settling Foundations: Over time, the ground underneath your home can compact or "settle" unevenly, resulting in shifts in the walls and uneven floors, leading to jammed doors and windows.
Weakened Crawl Space Supports: Damage due to wood rot or persistent moisture can weaken crawl space supports, leading to sagging floors and, subsequently, sticking doors and windows.
Water Damage: Continued exposure to water can cause frames to warp and swell, further adding to the sticking problem.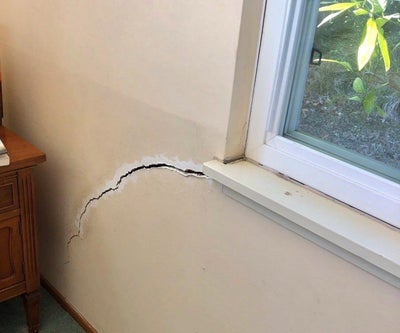 Factors like poor soil compaction during construction and inadequate drainage can also lead to foundational issues that culminate in sticking doors and windows.
Is It Possible to Fix Sticking Doors and Windows?
Absolutely, and the most effective way is by addressing the underlying foundational problems that cause them.
How Mount Valley Foundation Services Addresses the Issue
Mount Valley Foundation Services leverages its expertise to address the issue holistically, offering solutions such as: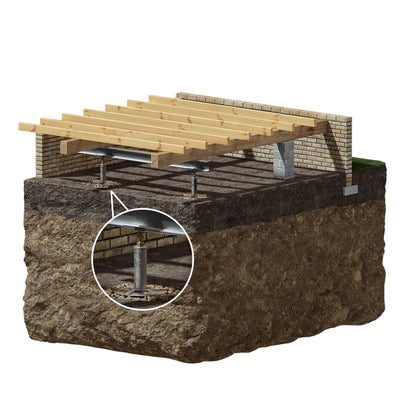 We are dedicated to offering solutions that not only fix sticking doors and windows but fortify your home's foundation against future issues.
Why Should You Address Sticking Doors and Windows Promptly?
Taking immediate action against sticking doors and windows prevents:
Increased Utility Bills: Gaps around doors and windows can lead to loss of heated or cooled air, resulting in higher utility bills.
Ineffective Insulation: Foundation issues can cause insulation to become less effective, affecting the home's energy efficiency adversely.
Unpleasant Appearance: Cracked walls and uneven floors resulting from foundation issues can detract from your home's appearance.
Comfort: Living in a home with sticking doors and windows can be frustrating and uncomfortable, impacting your daily life negatively.
Mount Valley Foundation Services offers a permanent respite from these issues, saving you from a cycle of recurring problems and costly future repairs.
Trust Mount Valley Foundation Services for Resolving Sticking Door and Window Issues
Don't let sticking doors and windows detract from the comfort and safety of your home. Mount Valley Foundation Services is here to inspect your foundation and propose customized, reliable solutions. Get in touch with our expert team today for a no-obligation estimate!
FAQs
If the cause of your jammed windows and doors is foundation settling, then the first step in repairing your home is stabilizing the foundation. This can be done with piers, which are driven into the ground so that they may support your foundation. While piers are highly efficient, it's not always guaranteed that you'll be able to have a perfectly functioning window or door. In some cases, the damage is already done and the doorway may need to be reframed, however, piers will stop the issue from recurring.  
High humidity can sometimes be a culprit, but if the problem is persistent and severe, it generally points to more serious structural issues. 
The cost of foundation repair can vary greatly depending on the issues you face. When you work with Mount Valley Foundation Repair, our experts will provide a free consultation and estimate tailored to your needs.  
Publish Date:
Last Modified Date:
Explore more problem signs